Haulage in the UK has changed so much over the years. Which is understandable, as the cars and lorries we drive today haven't always been around. As a haulage company in Cambridgeshire, Swannells Transport have been providing quality services in general haulage, warehousing and hazardous freight since 1981. This article will be taking us back in time and summarising the key changes and events regarding the beginning of haulage in the UK.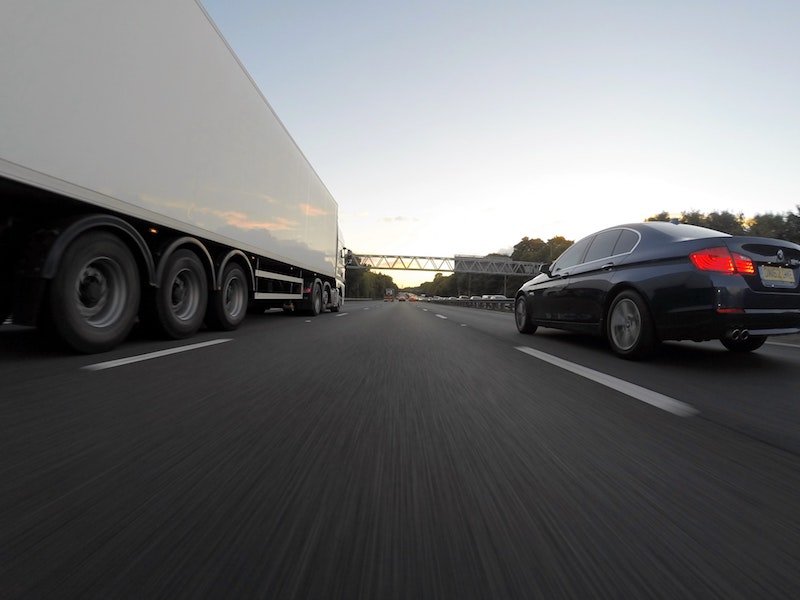 The Very Beginning…
For most of human history, people did not travel – everything was within walking distance so vehicles or any type of transportation weren't necessary. If people needed to travel to different cities for work or visitation, there would usually be a horse or a mule involved. It was unusual to travel more than 10 miles away from home.
When the 1600s arrived, carriages became available to hire in London, causing the beginning of traffic jams within the United Kingdom. At first, it was considered an embarrassment to be seen in a hired carriage, but people eventually became more comfortable with it after a footman was introduced.
In attempt to prevent highway robbery and improve the safety and comfortability of travel in England, the "Highways Act, 1663" was introduced in Hertfordshire, Huntingdonshire and Cambridgeshire. This encouraged the UK to begin travelling longer distances!
The Creation of Roads…
By 1700, private companies had been developing and maintaining roads to encourage more and safer travelling. Also known as the "turnpike system", the road network grew rapidly as more roads were built and maintained.
30 years after the first road was maintained, there was a large number of "turnpikes" in England and Wales. Furthermore, this influenced the urge for more road safety and organisation – which is where transport technology comes in.
1800's
After trains and railways were invented and it was discovered that coal can be used for transportation, it was time for the industrial revolution. At this time, steam engines were the most common way of transportation and importantly, haulage jobs to be undertaken. After the first steam engine was built in 1895 by John Thornycraft, road transportation became a common occurrence.
Railways and steam engines were used to transport heavy, large and lots of items within short and long distances. In 1879, Karl Benz invented the first internal combustion engine i.e. the first engine for a car. 7 years later, the production of the first vehicle began. After this huge breakthrough, it didn't take long for other car companies and organisations to begin using combustion engines in their vehicle production – creating a growing industry… Welcome to the world of cars!
1900's
Let's fast forward slightly – the 1900s was best known for the world wars, moon landing and some groovy dancing. The first lorry was invented in 1896 in Germany by automotive pioneer, Damlier – but by the first World War, there were over 25,000 heavy vehicles driving around. These trucks caused organisations to further improve the quality of roads, making transportation in the UK more laid out, organised and safe!
By 1960, there were over 600,000 lorries in the UK! During that 60-year interval, infrastructure, agriculture and the UK's economy had grown substantially. More businesses were around, transportation were more reliable and communities became more entertaining and social!
Swannells Transport launched in 1981, by Andrew Swannell and his wife, Karen. With just one lorry, the couple had a vision to succeed and grow. Almost 40 years later, Swannells Transport is a successful haulage company in Cambridgeshire – providing our service in general haulage, warehousing and hazardous freight.
Road transport is now essentially known as the "backbone" of the economy. More than 80% of all goods we consume and use – including food and clothes, are transported by HGVs!
We are Swannells Transport. Contact our friendly team today to discuss your haulage needs and requirements – whether it regards delivering, storage needs, or carrying hazardous freight.
For more updates and information on Swannells Transport and the haulage industry, give our Facebook page a like!
Thanks for reading.