Have you got a long drive coming up? With lockdown completely changing our day-to-day-lives in the last four months, it wouldn't come as a surprise if you've forgotten how to cope on a long journey!
Worry not – throughout the whole duration of lockdown, Swannells Transport and the rest of the haulage industry have remained as resilient as possible.
Given our experience with long-distance driving, we thought we'd give you a few pointers that will make your long journey more manageable. For a safe and happy drive, follow these points to keep you focused and entertained on the move. 
1. Make sure you have plenty of rest.
Make sure you have a good night's rest before you take on the journey. It's so important you have good energy levels on long journeys to keep you and others safe. If you feel yourself getting tired, pull over in a safe place, and have a nap or stop for food and physical activity, this will definitely keep you focused and safe during your drive. 
2. Check your vehicle prior to leaving.
Prevent a breakdown or even an accident by checking your oil, water, tire pressure and petrol level before leaving for your long journey. This will keep you confident when driving.
3. Plan your routes.
There possibly isn't anything more stressful than getting lost or coming across a road closure during a long journey, which can cause extra stress due to following diversion signs. Long journeys come with a lot of "What Ifs", including:
What if I run out of petrol?
What if I need to go to the toilet?
What if I break down?
What if I get lost or there are roadworks?
Get one step ahead of these questions and plan your route. Using a map or useful navigation tool, plan a safe and efficient route suitable for your vehicle. Consider peak times and do some research on any upcoming roadworks on that route. It may also be a good idea to think of alternative routes in case there is a road closure.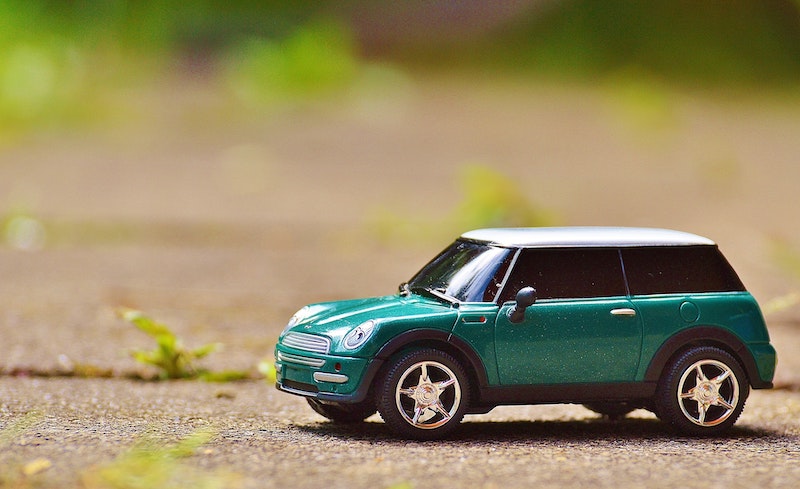 4. Think food and drink.
Not only does the food and drink we consume have the nutrients and energy we need to function, but it also keeps us happy. Prior to the journey, make sure you have a healthy and enjoyable dinner the night before and a nutritional breakfast in the morning. Try and avoid unhealthy meals before the journey because this has been known to cause discomfort.
Additionally, research the route of your journey to see what food options are on the way. You can plan your stops for food and drink as well as keeping some nibbles for the journey, too.
5. Leave with plenty of time.
Make sure you leave with plenty of time to make your destination. You never know what could happen or what you could come across on a long drive, such as a traffic jam or you're in the mood to grab a bite to eat. This will keep you less stressed and make the journey more enjoyable.
6. Keep Cool
Driving in a hot or cold vehicle in the wrong attire is completely uncomfortable, but now you've got to battle it out the entire journey – too bad you didn't check the weather and plan ahead, right?
No driver of any kind could bear a long journey wearing clothes that aren't suitable for the weather. Check the forecast in the morning; if it's due to be cold, wear an outfit that will keep you warm and then bring an extra jumper for just in case. The same goes when it's hot weather, wear an outfit that will keep you cool but bring a jumper just in case it gets cold. Doing this will keep you comfortable and focused on the roads.
7. Entertain Yourself
Keeping yourself entertained is so important. It keeps you feeling motivated for the rest of the journey ahead. When you are on the move, make sure you have something to make the time pass, like music or a podcast – but be safe.
Swannells Transport – Haulage Company in Cambridgeshire…
At Swannells Transport, we have an experienced team of haulage professionals ready to deliver the highest standard of services for which we have become renowned for in Cambridgeshire and throughout the UK. We have a fleet of 16 vehicles including dedicated drivers who are trained to enjoy and carry out short/long journeys. 
Get in touch with us today or give our Facebook page a like for more fun blogs and updates.